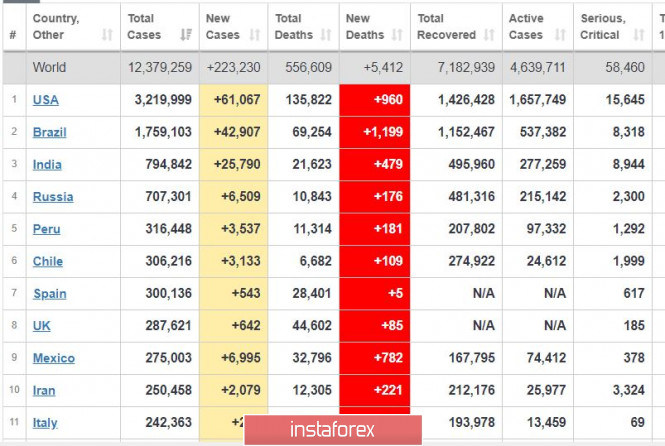 The latest data reveals that the United States has once again recorded a huge increase in the number of new infections, listing 61 thousand new cases as of the morning of July 10. Deaths, meanwhile, have been stabilized at 1,000 a day, which is quite good considering that the record last April, when the pandemic in the country was at its peak, was 2,500 a day.
Nevertheless, this second wave puts restoration at serious risk, and its seems that the return of strict quarantine in the most troubled states is inevitable. In addition, Trump is losing his position with regards to the upcoming US presidential election, as he failed the fight against the coronavirus pandemic. The United States has remained the "leader" at this pandemic, so the situation in the country was at its worst.
Other countries such as Brazil and India are also under terrible situations, having recorded sharp growths in the number of new infections as well.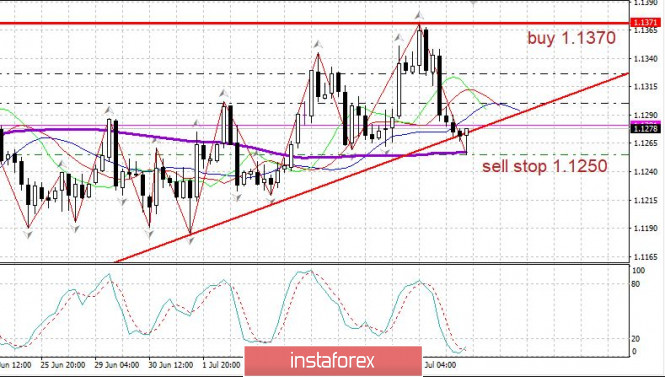 EUR / USD: the deteriorating situation is lowering the demand for risky assets such as the euro. It went down from the highs and broke through the three-day lows, but perhaps this movement is just false.
Nevertheless, be ready to sell euros from 1.1250, or buy from 1.1370.
The latest news on the US labor market, which came out very strong on Thursday, also caused the strengthening of the US dollar.
The material has been provided by InstaForex Company – www.instaforex.com
&nbsp