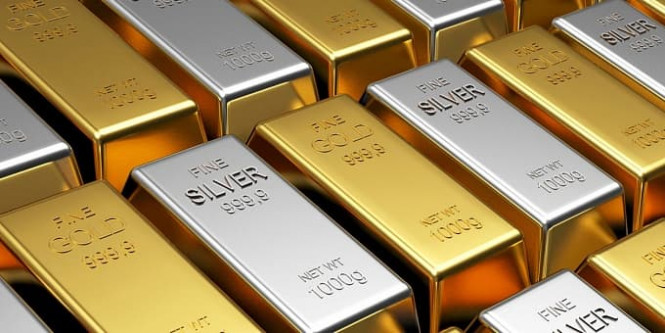 July was the most profitable month for gold. The precious metal grew by 11% in a month. Since the beginning of August, gold has already surged 3.5%. Silver is not far behind. Although it costs less than gold, silver comes first in terms of profitability. Since the beginning of this year, silver has risen by almost 53%.
So, analysts of the largest investment banks say that the cost of gold in the future will reach $3,000. But how long will precious metals rise in price? In theory, there is no limit for growth. Gold and silver can grow indefinitely if all currencies in the world are devalued. However, growth is always followed by a fall.
There is no one doubt that the price of gold will continue to rise if the yield on the US government bonds continues to approach zero. The longer gold and silver grow, the more likely low-quality investment proposals based on precious metals (derivatives) will appear.
Also, do not forget that if the global financial crisis worsens, a selling process will begin on the stock exchanges. Traders will want to take profit and will sell all liquid assets. This happened at the beginning of the coronavirus pandemic.
Today, the price of gold fell by 0.18% to $2,030.95 per troy ounce. This was caused by the strengthening of the US dollar amid the US labor statistics.
CMC Markets analyst Michael Hewson noted that gold may continue to fall as investors are taking profit, but the precious metal is still attractive.
Moreover, on August 15, important trade negotiations between the US and China will take place. The relations between the countries have worsened after Donald Trump banned US deals with China's ByteDance, the owner of the TikTok video app, and Tencent, the operator of the WeChat messenger. Investors are watching with concern the new aggravation of relations between the countries. The outcome of the negotiations may affect the US dollar rate.
By the way, palladium rose by 0.19% to trade at $2,180.48 per ounce, while silver grew by 0.1% to $28.32 per ounce. Platinum also rose by 1.31% to $974.27 per ounce.
The material has been provided by InstaForex Company – www.instaforex.com
&nbsp